Competitive not ShopLifting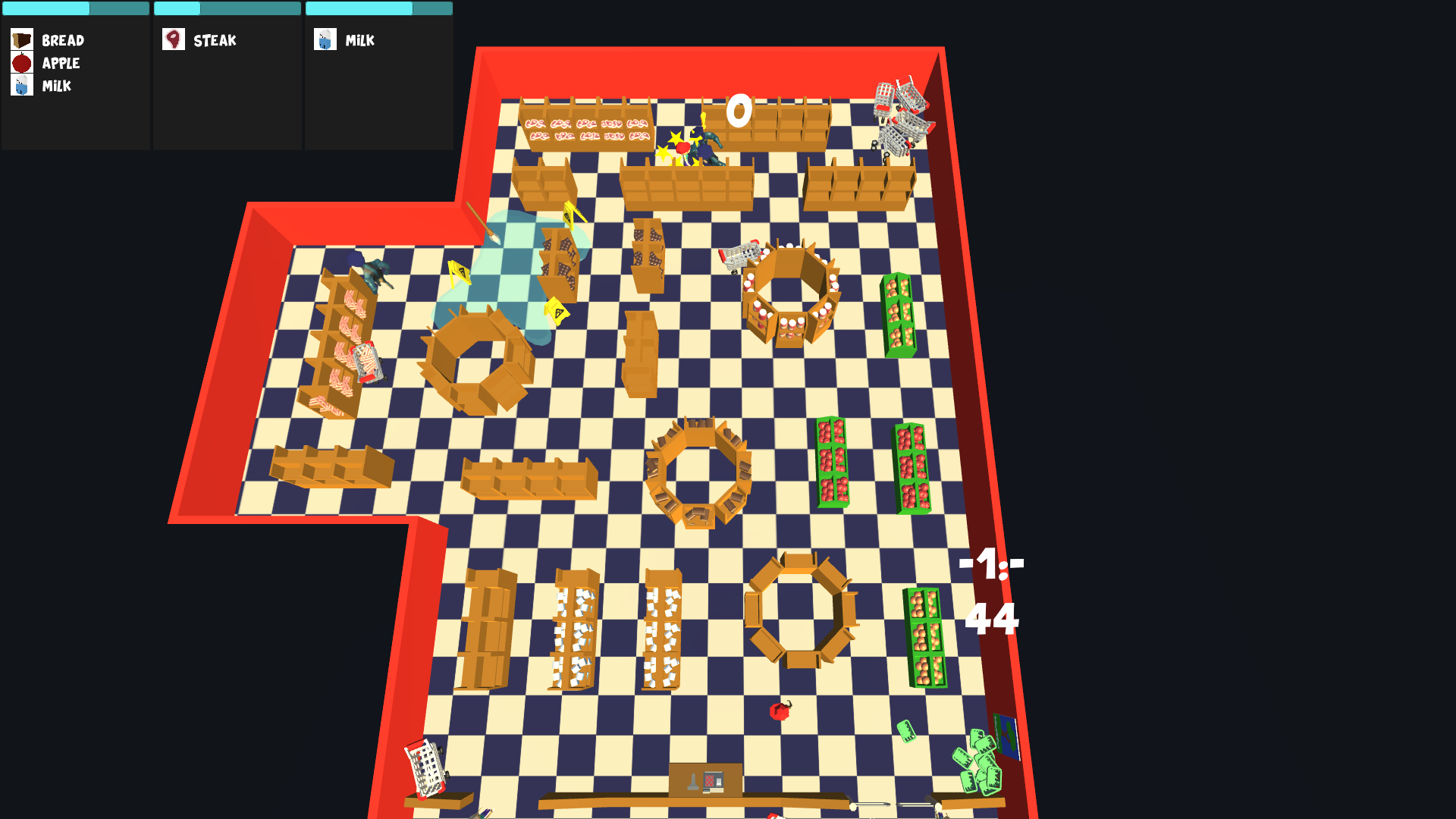 Game made during a Jam in 2019 in EGX! Made by students from S.A.E. London

This game is currently bugged, since we uploaded the wrong build version.

This game is based in a supermarket and we based our game in a mix of a supermarket sweep and overcooked!

The objective of the game is to get baskets, fill them with the right recipes and then deliver the baskets back, and get as many points as possible!

Controls:
Player 1:

W-A-S-D - Move
C - Dash
V - Interact
B - Spawn item
Player 2:

Arrows - Move
J - Dash
K - Interact
l - Spawn item
Credits:
Pedro Rainha - Programmer

Joao Rainha - Programmer

Freddie Hodge - Programmer

Tachan Harries - Environment Artist

Ola Bada - Character Artist

Wojciech Zurowski- Environment Artist / Level Designer

Download
Download
Competitive Not Shoplifting.rar
21 MB